Ready to place an order or request a return?
Read on for pertinent information.
Tight ship, flexible schedule
At Checks Next Day, we know nothing makes you more productive than the last minute! We
take our 'get it tomorrow' philosophy very seriously. If you're in desperate need of supplies
outside of our regular processing hours, feel free to get in touch. Our staff strive to be as
accommodating as possible in order to get the job done.
All orders placed before
4:00PM*
arrive next day!
* Monday to Thursday only. Orders placed on Fridays,
Saturdays, Sundays or legal holidays will be processed
and shipped ASAP; see below for details.
All returns requested within
14 days*
receive a full refund!
*Printed items not included. request must be received
within 14 days of receipt and items must be returned in
their original condition; see below for more details.
Fast is free—
But can it wait?
Time is money. If you're out of checks but don't
need them within 24 hours, we can save you
cash. Head over to our non-rush division for
even better bargains!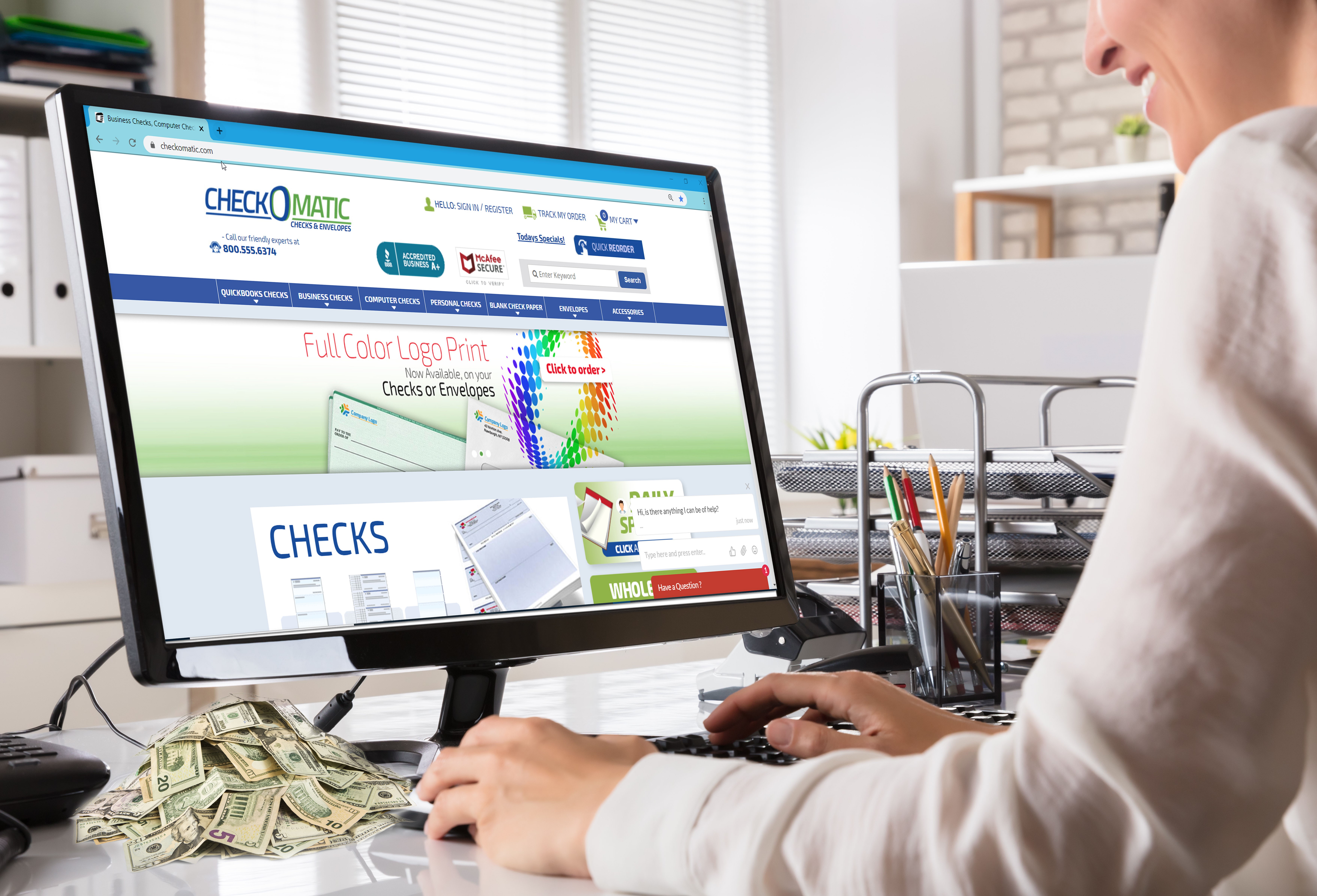 Full Return Policy
If you are not 100% satisfied with your order, you may return it within 14 days of receipt and receive a full refund in
the amount of price paid for merchandise.
• Printed items and other custom/personalized supplies not eligible for return
• Order must be returned in its original condition; blank check paper and envelopes must be returned with no markings or other damage
• Shipping fees paid by the customer at the time of purchase will be refunded only if the return is due to our error
• Return shipping fees (cost to send merchandise back) will be refunded only if the return is due to our error; if you are eligible for a return shipping refund, please include a copy of your shipping receipt with the package
• We will issue a refund to the original credit card account used for payment towards the order.
Please send your original invoice and returned order to the following address:
Checks Next Day
308 Museum Village Rd
Monroe, NY 10950
For more information, call toll-free: 1-800-555-6374
Full Shipping Policy
When shopping with Checks Next Day, your order is guaranteed for next-day delivery if the order was placed placed before 4:00pm, Monday through Thursday, excluding legal holidays. Unless otherwise noted online.
• Orders placed on Fridays, Saturdays, Sundays, legal holidays or after 4:00pm cannot be guaranteed next day, but we'll try
our best! In most cases, items will be shipped and processed first thing on Monday.
• Checks eligible for next-day delivery ship out same day via UPS Overnight Air, unless otherwise specified; UPS guarantees delivery by 10:30am in most commercial areas
• Additional checks (non-rush) ship out within 3 business days via UPS ground shipping.
• If there is a delay caused by our production department, Checks Next Day offers a refund according to when you receive the package; be sure to send us an email at [email protected] to request your refund
• At Checks Next Day we guarantee to ship orders timely. In case of any UPS delay we do our utmost to work it out accordingly.