\/p>',"info-routingnumber":'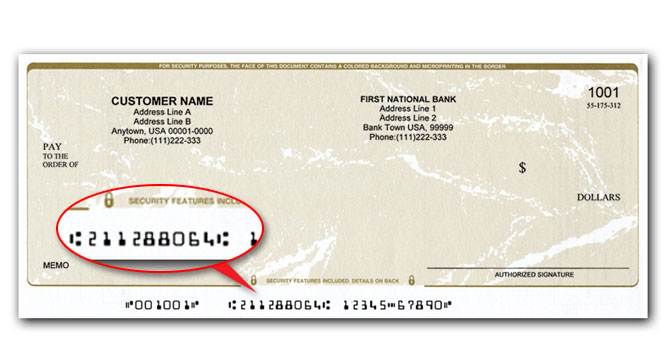 <\/p>',"info-reversenumbering":'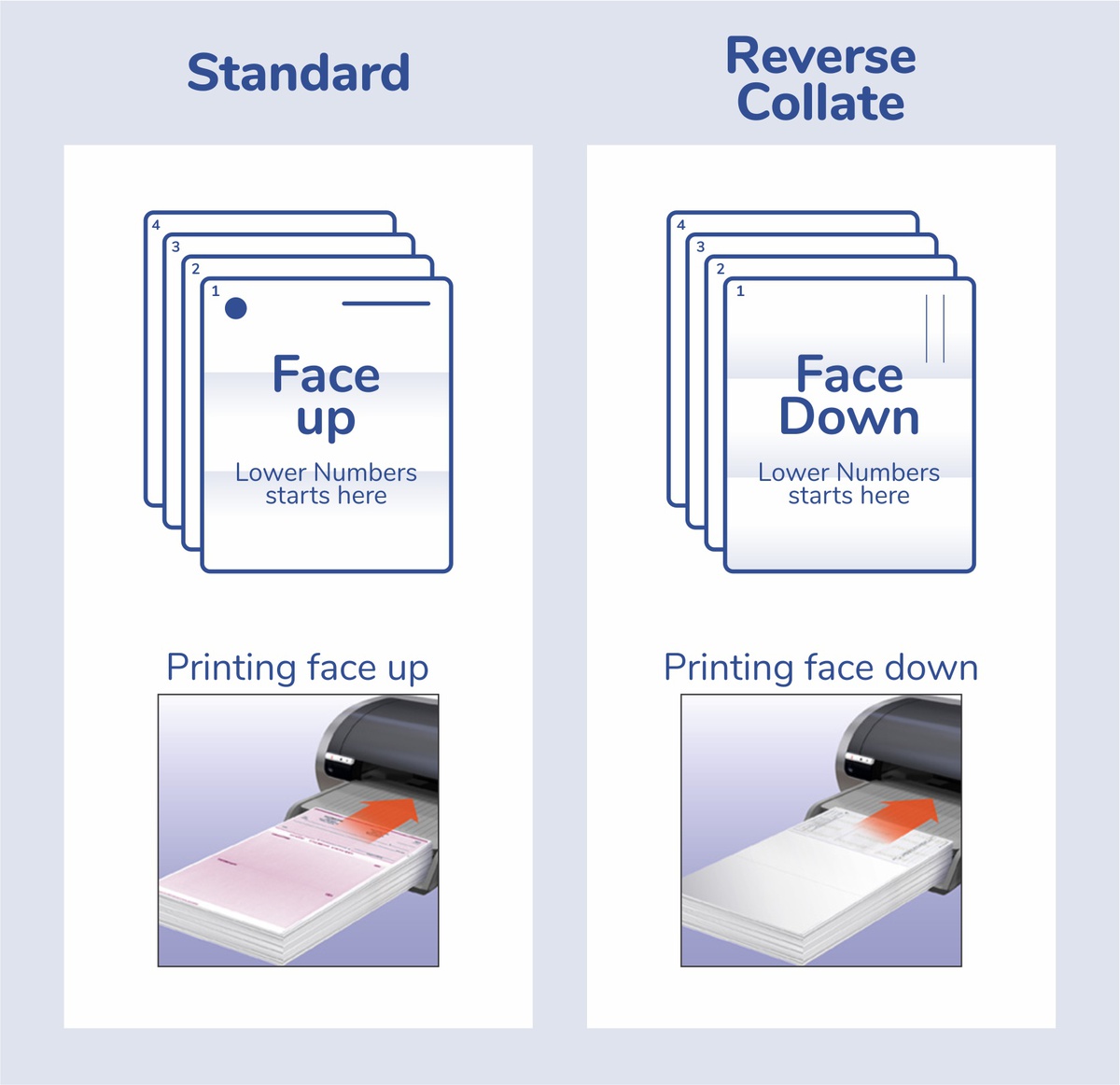 <\/p>'};window.__STOREMODE__="ChecksNextDay";window.__RESOURCES__={accessorymessage:"All the accessories are binded to the data from the related check product. Changes on the check data also reflects on the accessory",check_starting_number_message:"Please confirm the check starting number below",common_description:"Customize your checks now. Print them tomorrow!",error_dialog_message:"Please fix the highlighted errors to continue.",holidaymessage:"The option below is disabled due to the current holiday",holidayproductionmessage:"Standard production time is 3 to 5 business days.",originalquantityunavailable:"NOTE: The original purchased quantity is no longer available. Please select from the quantity dropdown.",termsandconditionsartwork:"If your artwork contains bleed, your order will be subject to an upcharge. Our production department will reach out to you regarding the price increase."};window.__ACCESSORIES__={accessories:[]};window.__FIELDVISIBILITY__={label_quantities:!0,security_option:!0,quantity:!0,color:!0,label1:!0,check_routing_no:!0,account_no:!0,account_no_confirm:!0,bank_info:!0,bank_name:!0,bank_line2:!0,bank_line3:!0,bank_line4:!0,bank_line5:!0,label3:!0,customer_line1:!0,customer_line2:!0,customer_line3:!0,customer_line4:!0,customer_line5:!0,customer_line6:!0,label4:!0,"font-list":!0,label5:!0,software_version:!0,check_starting_no:!0,reverse_no:!0,lines_on_check:!0,extra_signature:!0,text_above_sign:!0,label_align_field:!0,align_field:!0,label6:!0,logo:!0,label7:!0,logo_type:!0,label_8:!0,additional_comments:!0};window.__CHECKLAYOUT__={checkLayoutId:1,checkLayoutFabricJsObject:'{"version":"4.1.0","objects":[{"type":"i-text","version":"4.1.0","originX":"left","originY":"top","left":450.74,"top":65.63,"width":153.13,"height":32.77,"fill":"rgb(0,0,0)","stroke":null,"strokeWidth":1,"strokeDashArray":null,"strokeLineCap":"butt","strokeDashOffset":0,"strokeLineJoin":"miter","strokeMiterLimit":4,"scaleX":1,"scaleY":1,"angle":0,"flipX":false,"flipY":false,"opacity":1,"shadow":null,"visible":true,"backgroundColor":"","fillRule":"nonzero","paintFirst":"fill","globalCompositeOperation":"source-over","skewX":0,"skewY":0,"text":"Sample text","fontSize":29,"fontWeight":"normal","fontFamily":"Arial","fontStyle":"normal","lineHeight":1.16,"underline":false,"overline":false,"linethrough":false,"textAlign":"center","textBackgroundColor":"","charSpacing":0,"payload":{"id":"text_62665","globalVars":["customerLineOne","customerLineTwo","customerLineThree","customerLineFour","customerLineFive","customerLineSix","fontList","alignField"]},"styles":{}},{"type":"i-text","version":"4.1.0","originX":"left","originY":"top","left":1015.82,"top":63.82,"width":133.8,"height":32.77,"fill":"rgb(0,0,0)","stroke":null,"strokeWidth":1,"strokeDashArray":null,"strokeLineCap":"butt","strokeDashOffset":0,"strokeLineJoin":"miter","strokeMiterLimit":4,"scaleX":1,"scaleY":1,"angle":0,"flipX":false,"flipY":false,"opacity":1,"shadow":null,"visible":true,"backgroundColor":"","fillRule":"nonzero","paintFirst":"fill","globalCompositeOperation":"source-over","skewX":0,"skewY":0,"text":"Bank lines","fontSize":29,"fontWeight":"normal","fontFamily":"Arial","fontStyle":"normal","lineHeight":1.16,"underline":false,"overline":false,"linethrough":false,"textAlign":"center","textBackgroundColor":"","charSpacing":0,"payload":{"id":"text_43273","globalVars":["bankLineOne","bankLineTwo","bankLineThree","bankLineFour","bankLineFive","fontList"]},"styles":{}},{"type":"text","version":"4.1.0","originX":"right","originY":"top","left":1917.08,"top":66.9,"width":338.77,"height":54.24,"fill":"rgb(0,0,0)","stroke":null,"strokeWidth":1,"strokeDashArray":null,"strokeLineCap":"butt","strokeDashOffset":0,"strokeLineJoin":"miter","strokeMiterLimit":4,"scaleX":1,"scaleY":1,"angle":0,"flipX":false,"flipY":false,"opacity":1,"shadow":null,"visible":true,"backgroundColor":"","fillRule":"nonzero","paintFirst":"fill","globalCompositeOperation":"source-over","skewX":0,"skewY":0,"text":"Check Number","fontSize":48,"fontWeight":"bold","fontFamily":"Arial","fontStyle":"normal","lineHeight":1.16,"underline":false,"overline":false,"linethrough":false,"textAlign":"right","textBackgroundColor":"","charSpacing":0,"payload":{"id":"text_62033","singleNumber":true,"globalVars":["startingNumber"]},"styles":{}},{"type":"text","version":"4.1.0","originX":"left","originY":"top","left":75.37,"top":244.73,"width":167.59,"height":70.78,"fill":"rgb(0,0,0)","stroke":null,"strokeWidth":1,"strokeDashArray":null,"strokeLineCap":"butt","strokeDashOffset":0,"strokeLineJoin":"miter","strokeMiterLimit":4,"scaleX":1,"scaleY":1,"angle":0,"flipX":false,"flipY":false,"opacity":1,"shadow":null,"visible":true,"backgroundColor":"","fillRule":"nonzero","paintFirst":"fill","globalCompositeOperation":"source-over","skewX":0,"skewY":0,"text":"PAY TO THE\\nORDER OF","fontSize":29,"fontWeight":"normal","fontFamily":"Arial","fontStyle":"normal","lineHeight":1.16,"underline":false,"overline":false,"linethrough":false,"textAlign":"left","textBackgroundColor":"","charSpacing":0,"payload":{"id":"text_44646","globalVars":["fontList"]},"styles":{}},{"type":"line","version":"4.1.0","originX":"left","originY":"top","left":244.91,"top":306.96,"width":1473,"height":0,"fill":"rgb(0,0,0)","stroke":"black","strokeWidth":2,"strokeDashArray":null,"strokeLineCap":"butt","strokeDashOffset":0,"strokeLineJoin":"miter","strokeMiterLimit":4,"scaleX":1,"scaleY":1,"angle":0,"flipX":false,"flipY":false,"opacity":1,"shadow":null,"visible":true,"backgroundColor":"","fillRule":"nonzero","paintFirst":"fill","globalCompositeOperation":"source-over","skewX":0,"skewY":0,"payload":{"id":"line_5774","globalVars":["linesOnCheckField"]},"x1":-736.50247696363442,"x2":736.50247696363442,"y1":0,"y2":0},{"type":"text","version":"4.1.0","originX":"left","originY":"top","left":1736.56,"top":269.96,"width":16.13,"height":32.77,"fill":"rgb(0,0,0)","stroke":null,"strokeWidth":1,"strokeDashArray":null,"strokeLineCap":"butt","strokeDashOffset":0,"strokeLineJoin":"miter","strokeMiterLimit":4,"scaleX":1,"scaleY":1,"angle":0,"flipX":false,"flipY":false,"opacity":1,"shadow":null,"visible":true,"backgroundColor":"","fillRule":"nonzero","paintFirst":"fill","globalCompositeOperation":"source-over","skewX":0,"skewY":0,"text":"$","fontSize":29,"fontWeight":"normal","fontFamily":"Arial","fontStyle":"normal","lineHeight":1.16,"underline":false,"overline":false,"linethrough":false,"textAlign":"center","textBackgroundColor":"","charSpacing":0,"payload":{"id":"text_18507"},"styles":{}},{"type":"line","version":"4.1.0","originX":"left","originY":"top","left":78.26,"top":370.65,"width":1691.82,"height":0,"fill":"rgb(0,0,0)","stroke":"black","strokeWidth":2,"strokeDashArray":null,"strokeLineCap":"butt","strokeDashOffset":0,"strokeLineJoin":"miter","strokeMiterLimit":4,"scaleX":1,"scaleY":1,"angle":0,"flipX":false,"flipY":false,"opacity":1,"shadow":null,"visible":true,"backgroundColor":"","fillRule":"nonzero","paintFirst":"fill","globalCompositeOperation":"source-over","skewX":0,"skewY":0,"payload":{"id":"line_70525","globalVars":["linesOnCheckField"]},"x1":-845.90949929585372,"x2":845.90949929585372,"y1":0,"y2":0},{"type":"text","version":"4.1.0","originX":"left","originY":"top","left":1782.38,"top":347.49,"width":135.39,"height":32.77,"fill":"rgb(0,0,0)","stroke":null,"strokeWidth":1,"strokeDashArray":null,"strokeLineCap":"butt","strokeDashOffset":0,"strokeLineJoin":"miter","strokeMiterLimit":4,"scaleX":1,"scaleY":1,"angle":0,"flipX":false,"flipY":false,"opacity":1,"shadow":null,"visible":true,"backgroundColor":"","fillRule":"nonzero","paintFirst":"fill","globalCompositeOperation":"source-over","skewX":0,"skewY":0,"text":"DOLLARS","fontSize":29,"fontWeight":"normal","fontFamily":"Arial","fontStyle":"normal","lineHeight":1.16,"underline":false,"overline":false,"linethrough":false,"textAlign":"center","textBackgroundColor":"","charSpacing":0,"payload":{"id":"text_28072","globalVars":["fontList"]},"styles":{}},{"type":"text","version":"4.1.0","originX":"left","originY":"top","left":76.81,"top":580.51,"width":90.21,"height":32.77,"fill":"rgb(0,0,0)","stroke":null,"strokeWidth":1,"strokeDashArray":null,"strokeLineCap":"butt","strokeDashOffset":0,"strokeLineJoin":"miter","strokeMiterLimit":4,"scaleX":1,"scaleY":1,"angle":0,"flipX":false,"flipY":false,"opacity":1,"shadow":null,"visible":true,"backgroundColor":"","fillRule":"nonzero","paintFirst":"fill","globalCompositeOperation":"source-over","skewX":0,"skewY":0,"text":"MEMO","fontSize":29,"fontWeight":"normal","fontFamily":"Arial","fontStyle":"normal","lineHeight":1.16,"underline":false,"overline":false,"linethrough":false,"textAlign":"center","textBackgroundColor":"","charSpacing":0,"payload":{"id":"text_65404","globalVars":["fontList"]},"styles":{}},{"type":"line","version":"4.1.0","originX":"left","originY":"top","left":1321.57,"top":586.3,"width":500,"height":0,"fill":"rgb(0,0,0)","stroke":"black","strokeWidth":2,"strokeDashArray":null,"strokeLineCap":"butt","strokeDashOffset":0,"strokeLineJoin":"miter","strokeMiterLimit":4,"scaleX":1,"scaleY":1,"angle":0,"flipX":false,"flipY":false,"opacity":1,"shadow":null,"visible":true,"backgroundColor":"","fillRule":"nonzero","paintFirst":"fill","globalCompositeOperation":"source-over","skewX":0,"skewY":0,"payload":{"id":"line_43887"},"x1":-250,"x2":250,"y1":0,"y2":0},{"type":"line","version":"4.1.0","originX":"left","originY":"top","left":1321.57,"top":518.28,"width":500,"height":0,"fill":"rgb(0,0,0)","stroke":"black","strokeWidth":2,"strokeDashArray":null,"strokeLineCap":"butt","strokeDashOffset":0,"strokeLineJoin":"miter","strokeMiterLimit":4,"scaleX":1,"scaleY":1,"angle":0,"flipX":false,"flipY":false,"opacity":1,"shadow":null,"visible":true,"backgroundColor":"","fillRule":"nonzero","paintFirst":"fill","globalCompositeOperation":"source-over","skewX":0,"skewY":0,"payload":{"id":"line_43886","globalVars":["addExtraSignature"]},"x1":-250,"x2":250,"y1":0,"y2":0},{"type":"text","version":"4.1.0","originX":"left","originY":"top","left":1449.09,"top":597.88,"width":266,"height":32.77,"fill":"rgb(0,0,0)","stroke":null,"strokeWidth":1,"strokeDashArray":null,"strokeLineCap":"butt","strokeDashOffset":0,"strokeLineJoin":"miter","strokeMiterLimit":4,"scaleX":1,"scaleY":1,"angle":0,"flipX":false,"flipY":false,"opacity":1,"shadow":null,"visible":true,"backgroundColor":"","fillRule":"nonzero","paintFirst":"fill","globalCompositeOperation":"source-over","skewX":0,"skewY":0,"text":"Authorized signature","fontSize":29,"fontWeight":"normal","fontFamily":"Arial","fontStyle":"normal","lineHeight":1.16,"underline":false,"overline":false,"linethrough":false,"textAlign":"center","textBackgroundColor":"","charSpacing":0,"payload":{"id":"text_24399","globalVars":["fontList"]},"styles":{}},{"type":"text","version":"4.1.0","originX":"center","originY":"top","left":991.12,"top":722.14,"width":603.34,"height":67.8,"fill":"rgb(0,0,0)","stroke":null,"strokeWidth":1,"strokeDashArray":null,"strokeLineCap":"butt","strokeDashOffset":0,"strokeLineJoin":"miter","strokeMiterLimit":4,"scaleX":1,"scaleY":1,"angle":0,"flipX":false,"flipY":false,"opacity":1,"shadow":null,"visible":true,"backgroundColor":"","fillRule":"nonzero","paintFirst":"fill","globalCompositeOperation":"source-over","skewX":0,"skewY":0,"text":"1234:123456789:000000","fontSize":60,"fontWeight":"normal","fontFamily":"MICR Encoding","fontStyle":"normal","lineHeight":1.16,"underline":false,"overline":false,"linethrough":false,"textAlign":"center","textBackgroundColor":"","charSpacing":0,"payload":{"id":"text_960","bottomNumbers":true,"globalVars":["startingNumber","routingNumber","accountNumber"]},"styles":{}},{"type":"rect","version":"4.1.0","originX":"left","originY":"top","left":61,"top":62,"width":173,"height":173,"fill":"yellow","stroke":null,"strokeWidth":1,"strokeDashArray":null,"strokeLineCap":"butt","strokeDashOffset":0,"strokeLineJoin":"miter","strokeMiterLimit":4,"scaleX":1,"scaleY":1,"angle":0,"flipX":false,"flipY":false,"opacity":1,"shadow":null,"visible":true,"backgroundColor":"","fillRule":"nonzero","paintFirst":"fill","globalCompositeOperation":"source-over","skewX":0,"skewY":0,"rx":0,"ry":0,"payload":{"id":"rect_87469","globalVars":["logoField"]}},{"type":"text","version":"4.1.0","originX":"center","originY":"top","left":1576,"top":451,"width":266.16,"height":31.64,"fill":"rgb(0,0,0)","stroke":null,"strokeWidth":1,"strokeDashArray":null,"strokeLineCap":"butt","strokeDashOffset":0,"strokeLineJoin":"miter","strokeMiterLimit":4,"scaleX":1,"scaleY":1,"angle":0,"flipX":false,"flipY":false,"opacity":1,"shadow":null,"visible":true,"backgroundColor":"","fillRule":"nonzero","paintFirst":"fill","globalCompositeOperation":"source-over","skewX":0,"skewY":0,"text":"Text Above Signature","fontSize":28,"fontWeight":"normal","fontFamily":"Arial","fontStyle":"normal","lineHeight":1.16,"underline":false,"overline":false,"linethrough":false,"textAlign":"center","textBackgroundColor":"","charSpacing":0,"payload":{"id":"text_12566","globalVars":["textAboveSignature"]},"styles":{}}],"backgroundImage":{"type":"image","version":"4.1.0","originX":"left","originY":"top","left":0,"top":0,"width":1980,"height":804,"fill":"rgb(0,0,0)","stroke":null,"strokeWidth":0,"strokeDashArray":null,"strokeLineCap":"butt","strokeDashOffset":0,"strokeLineJoin":"miter","strokeMiterLimit":4,"scaleX":1,"scaleY":1,"angle":0,"flipX":false,"flipY":false,"opacity":1,"shadow":null,"visible":true,"backgroundColor":"","fillRule":"nonzero","paintFirst":"fill","globalCompositeOperation":"source-over","skewX":0,"skewY":0,"cropX":0,"cropY":0,"payload":{"id":"backgroundImage","globalVars":["color"]},"src":"https://www.checksnextday.com/images/thumbs/0006753.jpeg","crossOrigin":null,"filters":[]}}',checkLayoutWidth:1980,checkLayoutHeight:804};window.__ENVELOPEPROPERTIES__={noCanvas:!1,width:0,height:0,padding:20,showWindow:!1};window.__PRODUCTPICTURES__=[{full:"https://www.checksnextday.com/images/thumbs/0001940_computer-check-in-middle.jpeg",thumb:"https://www.checksnextday.com/images/thumbs/0001940_computer-check-in-middle_100.jpeg",regular:"https://www.checksnextday.com/images/thumbs/0001940_computer-check-in-middle_550.jpeg",alt:null}];window.__PDPINIT__={baseUrl:""};window.__REQUESTPATH__={path:"/business-checks-in-middle/reviews"};window.__SPECIFICATIONS__=[];window.__SKUS__=[{key:"CC-1002",value:"root"}]
6/3/2021 3:30 PM

Wow! Wow! Wow! My order was received in the "Blink of an Eye". Ordering was super simple and I was totally satisfied with my purchase!! Thank you-Checks Next Day!!!!!

11/14/2018 7:00 PM

This is the first time I've ordered from Checkomatic. I received my checks and deposit slip book, which met my expectations. I also received them in a timely manner. I am completely satisfied with my order and experience at this point. I also liked that you included two envelopes with the checks.

11/13/2018 7:00 PM

We received the checks and you did a good job – thank you!

9/17/2018 8:53 AM

We got our checks and they seem to be exactly what we need at a good price.

7/9/2018 8:00 PM

I received the checks, and they are perfect! Thank you

7/8/2018 8:00 PM

Thank very much for the email. Everything worked out great! We will be ordering in the future. Thanks.

7/8/2018 8:00 PM

The checks came in on time and they are fine. Thank you!

3/27/2018 8:00 PM

I was very satisfied with your service.

3/11/2018 8:00 PM

I am very pleased with my order. The checks arrived very fast!

1/1/2018 7:00 PM

Thank you, everything is wonderful.

11/19/2017 7:00 PM

The checks so far were printed correctly. Looking forward to our continued business relationship. Thank you!

12/23/2013 8:02 AM

THX for the fast delivery of our business checks order, works great with our Peachtree software, love the marble background too!!

11/13/2008 10:50 AM

Check O Matic is very easy to order, These checks with our company logo looks nice and work great with our software.

4/22/2008 8:28 AM

Excellent quality business checks, would keep coming back to your company Thanks

2/15/2007 5:11 AM

Great website and customer service, quality and prices of your business checks is outstanding. ALWAYS on time proofs and deliveries. Thanks.

2/15/2007 5:11 AM

This is my first time to order from Checkomatic, after doing my research and found your price was fair. The checks, quality is also great, and I really like our company logo on it Thanks.
;