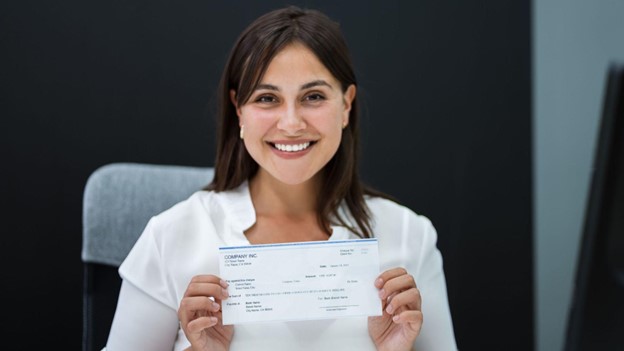 If you want to order checkbooks online, the search ends here! At Checks Next Day, we supply personal checkbooks at competitive prices and offer overnight shipping as standard. Fully customizable, our checkbooks for sale come in a variety of colors and arrive with your exact company or personal information as ordered.
Whether you're running a business or managing a household, you likely have to issue a few checks now and then. Personal checks should be a reflection of your style and quirks. Rest assured, we offer customized personal checks at the best prices on the internet. Plus, you can choose from four categories of attractive colors and designs including:
• Marble

• Safety

• Images

• Multiple scenes
Our single-leaf personal checks can be ordered in quantities ranging from 125 to 1000. The ones with duplicates are available in quantities ranging from 100 to 800 checks.
The biggest benefit is that our checks come with in-built security enhancements to prevent check fraud. Plus, we ensure that all our checks comply with the latest standards of the American Bankers Association.
To mail order checks from us, you just need to provide us with your personal and banking details. Personal details must include your name, home address, and billing address. For your banking details to get printed on the personal checks, we'll need the name of the bank, the bank's address, routing number, and bank account number.
Choose your ideal pack size; the larger the order, the larger the discount! For example, if you order a pack of 100 personal checkbooks, you save more money per check compared to a smaller bulk order of 50. At Checks Next Day, the rush is so rewarding.
As always, please contact our customer service at 1-877-350-1224 or [email protected] with any questions.
Visit ChecksNextDay.com to shop QuickBooks Checks, Computer Checks, or Manual Checks, and follow us on Facebook, LinkedIn, and YouTube.